Low Down Thrust Clamp
APEX Code 908
Low Down Thrust Clamp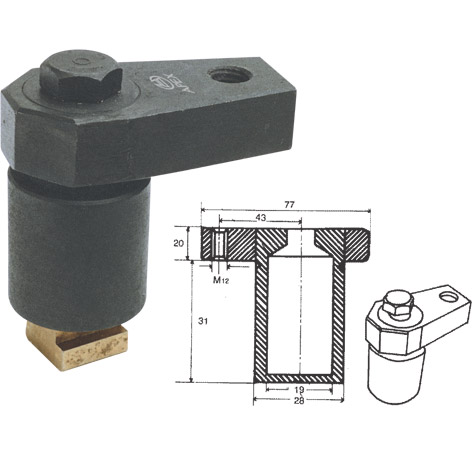 Features :
With the aid of support lugs / self aligning pads even small height jobs can be clamped.

Full 360° range rotation facilitates workpiece loading.
Application :
Used for jigs and Fixtures.

Used for clamping of jobs from top where side clamping is likely to deform the component.

Can mount in the fixture plates with holes as per requirement e.g. M10 / M12/ M16 etc.
Construction :
Finish : Precision ground, black Oxidized.
Specifications
Code 908
Size
11
12
H
d1
d2
T
M
908
50
43
77
31
19
28
20
M12