Ultimate Vee Block & Clamp Set
APEX Code 780
Ultimate Vee Block & Clamp Set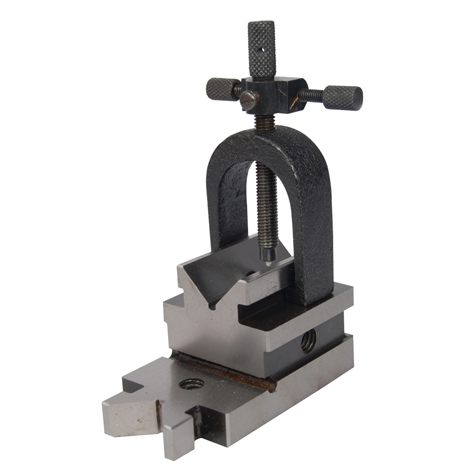 Features :
Capable of being used on base, on end flat on either sides as the clamp is within the outside width of the block.

Adjustable side screw with cap in the clamp supports the block and prevents tilting during drilling, milling or grinding operations.

Four 3/8"-16 tapped holes, two in the base and one on each side allow attachment to an angle iron which can then be attached to a lathe face plate or held by a magnetic chuck

Grooves at the stepped end, right angled to the base, provides handy means for holding shouldered stud, round Pins etc.
Construction :
Manufactured from Selected Steel, Vee Blocks are fully hardened and ground.
Specifications
Code
Block Length in mm
Block Height in mm
Block Width in mm
Clamping Capacity
780
90
48
48
33