Flat Clamp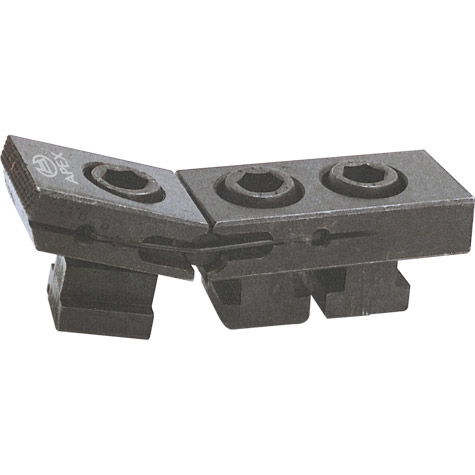 Features :
Positive clamping of flat jobs irrespective of the size.

Low height & side clamping, leaving the entire top surface free of machining.

Spring is provided for quick release of clamping force & jaw.

Spherical washer is used in plate clamp to avoid it from swivelling.

Useful for clamping the job whose height is one to two mm more than the thickness of plate clamp.

Due to low height it is suitable for clamping work piece with small contact area e.g. plates, flats.
Application :
Used on milling, shaping planing machine etc.
Construction :
Finish : Black Oxidized.
Specifications in mm
Code 902
T-Slot
L
B
H
Allen Key
Approx. Pressure kN.
Weight App. Kgs.
902-8
8
85
25
12
5
10
5
0.250
902-10
10
85
25
12
6
10
5
0.250
902-12
12
115
30
15
8
15
7.50
0.500
902-14
14
115
30
15
10
15
7.50
0.500
902-16
16
135
40
20
10
20
10
1.000
902-18
18
135
40
20
10
20
10
1.000
902-20
20
200
50
25
12
30
15
2.250
902-22
22
200
50
25
16
30
15
2.250