Low Height Clamp
APEX Code 907
Low Height Clamp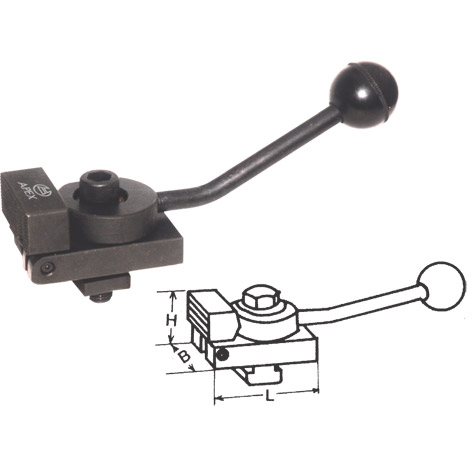 Features :
Rapid clamping & unclamping of work piece by quick action of the eccentric lever.

Downward & forward action of the jaw ensures the positive clamping of the workpiece.

Possible to do machining operation in one setting over the whole area of the work piece without moving the clamp
Application :
Used in the construction of fixtures as standard, fast clamping & unclamping element to simplify the clamping system.

Used on drilling, milling , cutting machines.
Construction :
Finish : Black Oxidized.
Specifications in mm
Jaw of movement MM
L
B
H
T-Slot
Pressure max kN
Weight App. Kgs.
4
62
48
38
12 to 18
7
0.900